---
A platform for dedicated and ambitious athletes.
Established at the end of 2012, the Grosvenor Rowing Club High Performance Programme, known as Grosvenor 2020, has put in place a structure for developing athletes with the desire to compete at the highest National and International level. It provides a structured training and coaching environment that challenges athletes to maximise their potential.
Grosvenor 2020 works alongside the regular squad systems in the Club. Sessions and athletes are dovetailed to ensure the whole club benefits from the programme. This allows the club to deliver wins at the highest level of domestic competition.
2019
Winner of Bernanr Churcher Trophy for Aspirational 1X at Henley Women's Regatta.

Competitor in The Princess Royak Challenge Cup at Henley Royal Regatta
Winner of WLwt1X at Home International Regatta
2018 
Winners at Nottingham City LW1X, W1X.
Winners at Metropolitan Regatta WT2 1X
Home International Regatta. Wins for Wales in WLwt 2X and W 4+
The Womens' squad coach, Chris Hudson and two members of the high performance squad were selected for the Team Manchester crew at the inaugural British Rowing Power8's Sprint Chamionship. 
2017
Former GRC athlete Gareth Syphas (On the left in his Grosvenor tie) won the Temple Challenge cup at Henley Royal Regatta with Oxford Brookes University.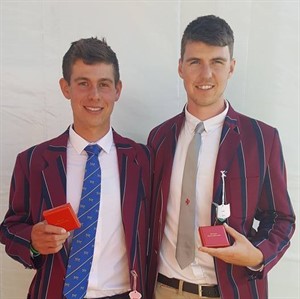 Lucy Iball came 9th of 34 in GB trials in Boston. Racing in the lightweight 1X catagory. Lucy also represented Wales at the Home Internation Regatta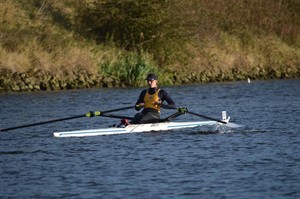 2012-2016
Grosvenor had its first ever win at Henley Women's Regatta (Club 4's), selection for England in the Home Countries Regatta and an U23 Gold at the British Indoor Championships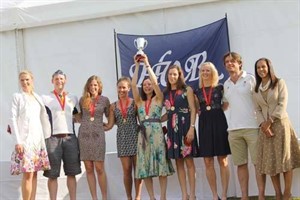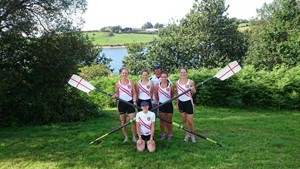 Athlete Selection
The key to the success of Grosvenor 2020 is the quality of the athlete. It is open to both experienced rowers and complete beginners, whether they are male or female. They just need to demonstrate that they have 'what it takes' and are prepared to commit to trying to realise their potential. For this reason the following criteria are used to determine whether an athlete is appropriate for the programme:
Physical Criteria
 Age: 15 to 28
Height: Male – 188cm (6'2") / Female – 176cm (5'9"). A reduction of 5cm applies to Lightweight potential athletes
Limb Measurement: A net zero to positive correlation of Arm Span to Height
Latent Strength and Cardio-Vascular criteria – Assessed on Joining the Programme
Mental Criteria
 Athletes will be interviewed prior to being taken onto the Programme as an aid to assessing their likely level of commitment.
 Testing will be employed during the early months of an athlete joining the Programme to evaluate the mental toughness of the athletes.
 Sporting History
 Ideally, athletes will be able to demonstrate sporting achievement in another sport. Athletes who have already rowed can also apply to join the Programme.
NOTE: The above criteria are not 'hard and fast' rules. Athletes that do not meet all the criteria but can demonstrate exceptional strength in a particular area will be considered.
Grosvenor 2020 is co-ordinated by Grosvenor's Technical Director, Paul Turner. Paul had a long rowing career, competing successfully at National and International events, as well as winning several medals at Home Countries and Commonwealth Regattas.
Since taking up coaching, Paul has helped develop several athletes from complete beginners through to GB triallists. He was lead men's coach at Grosvenor between 2007 and 2009, leading the Group to a 14th Place finish at the Head of the River Race and a Henley Semi-Final (the first in the Club's history). 
Paul worked with Sir Steve Redgrave on the Redgrave Raw Recruits Programme for ITV and continues to work with Sir Steve on projects around the World, developing new rowing talent.