A blustery day in Chester saw the Club win events in Junior, Senior and Masters catagories.
The first victory of the day cam in a Women's J13 coxed quad composite crew.
This was the first regtatta win for Grosvenor members Daisy Crawford, Kelly Ocenaskova and Josh Craven (cox).
The crew won The Maiden's Cup beating Royal Chester.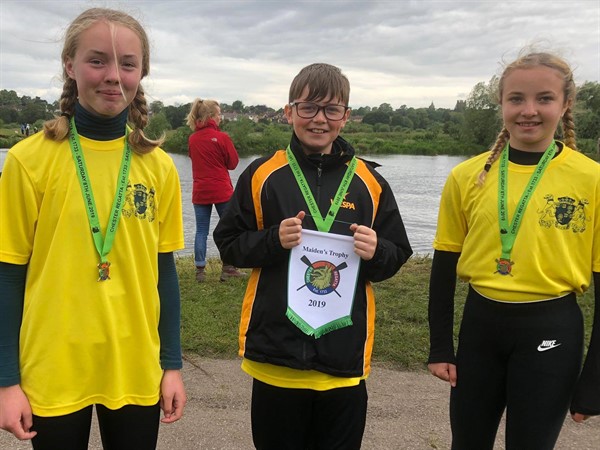 More victories came for the Master squad. With wins in:
Masters 4+ and Womens Masters 4X
Pictured below are: Caroline Paterson (Cox), Mark Bancroft, Jeremy Perkins, Bruce Belcher and Mark Tilston.  Presenting the trophy is Regatta Secretary Jan Chillery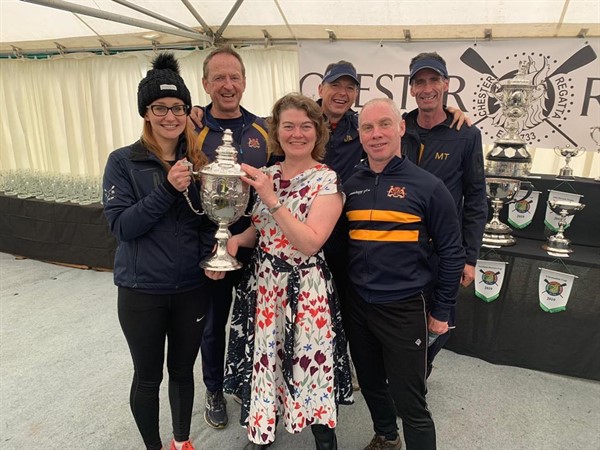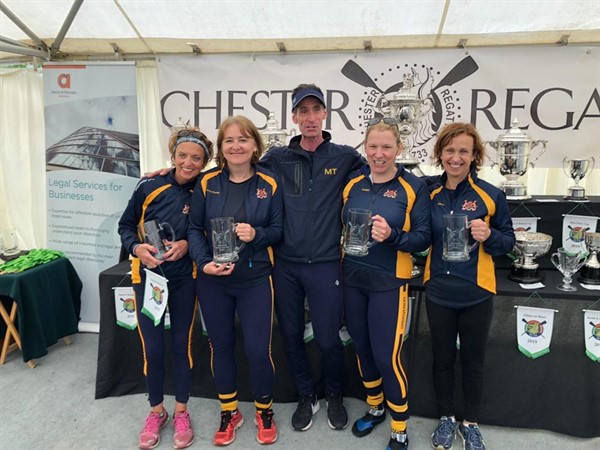 Pat Brickland, Jenny Perkins, Mark Tilston (Coach), Susan Kinnear and Katie Mason
After a long day at the races, the Senior Women's squad won the Double sculls and the coxless fours. Both crews beating opposition from York Rowing Club in their respective finals.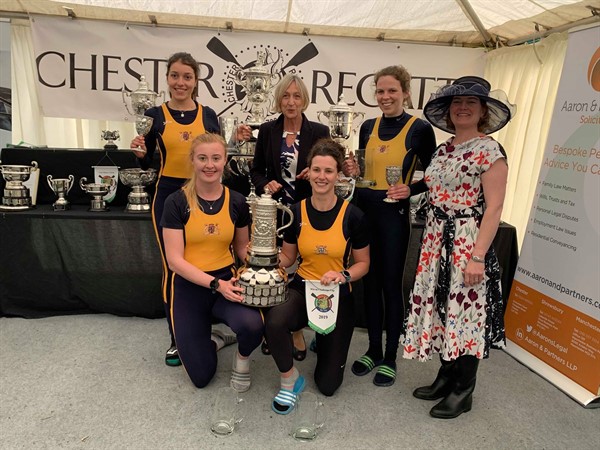 Betsy-Ann Ward, Lucy Doherty, Laura Champion and Ellen Mitchell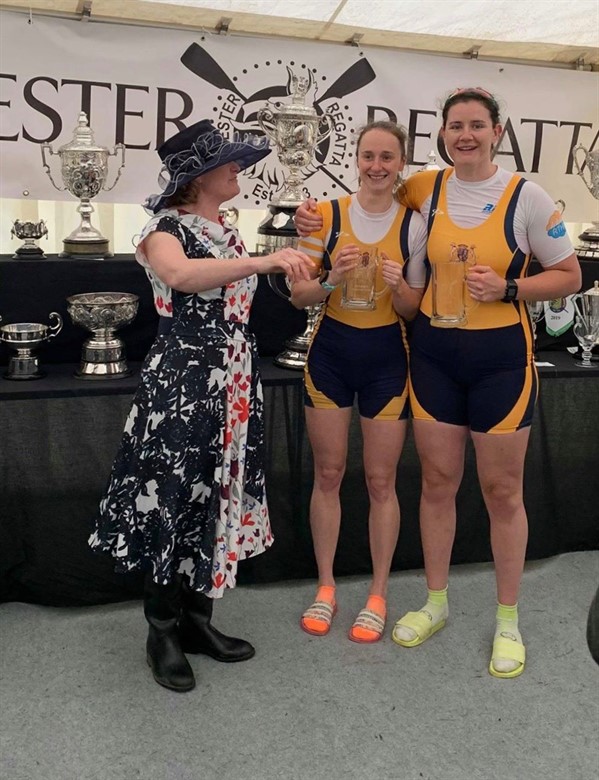 Lucy iball and Maddie Archer
Well done to all crews.
The next events in the calendar are the National Masters championship and Henley Women's Regatta.