The women's squad entered 3 crews in to this year's Henley Womens Regatta.
The Aspirational eight had come from a win a Chester regatta and great race at Met regatta where: Siobhan Barnard, Jess Hulson, Charlie Shaw, Carly Morris, Jess Fitzpatrick, Lucy Doherty, Laura Champion, Mairead Flannery and cox Holly Menary finished 2nd in Tier 2 Club 8's.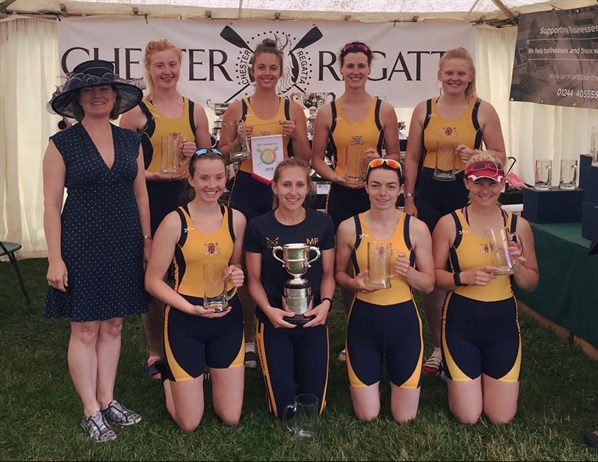 Aspirational single sculler Maddie Archer had previously won at Notts City and Met regattas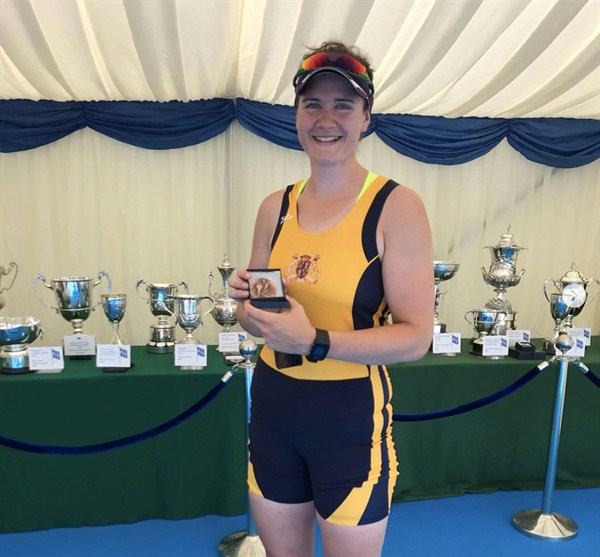 And Championship lightweight Sculler Lucy Iball had won at Notts City
The eight and Maddie had time trials on Friday. Both crews had solid races in perfect conditions and progressed to the knock out stages. Lucy's event was redrawn so her first race was on Sunday morning.
On Friday afternoon, the 8 raced City of Oxford and won by a1.5 lenghts in a time of 4m 59s
Maddie won against a Cambridge University sculler in a time of 6m 11s
The second day of racing saw both the 8 and Maddie against in form opposition and seeded crews in both events.
After a spirited and exhausting perfomance, the 8 were beaten by eventaul winners Tideway Scullers in a time of 5m 00s
Maddie was narrowly beaten by the sculer from Nowrich in a time of 6m 02s
On Sunday, Lucy raced Peterborough City in the semi final. After a tough race Lucy crossed the line first. But after an appeal from her opposition, Lucy was judged to have steered in her opponents water and was sadly disqualified.