Grosvenor Rowing Club, Chester is celebrating its 150th year in 2019 and is certainly showcasing its excellence this season.
The celebrations kicked off when Lucy Iball became the winner of The Bernard Churcher Trophy at the pinnacle women's rowing event 'Henley Women's Regatta'.
 Grosvenor was the only North West club to medal at this event. The presentation of her trophy was given by former international rower Miriam Luke and Olympic gold medalist Kat Copeland.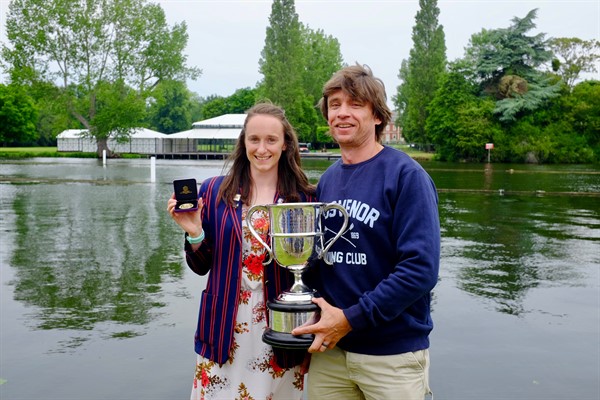 Lucy then proceeded to make Grosvenor history as the first female sculler to qualify for the prestigious Henley Royal Regatta in the Princess Royal Challenge Cup event
The club entered two other crews at the regatta. Maddie Archer competed in The George Innes Cup for Championship single sculls.
Betsy Ann Ward, Laura Champion, Lucy Doherty & Ellen Mitchell were racing for The Lester trophy for Aspirational coxless fours.